Celebrating 50 Years
Detail Masters Offers Over 50 Years Of Professional Overspray Removal Service.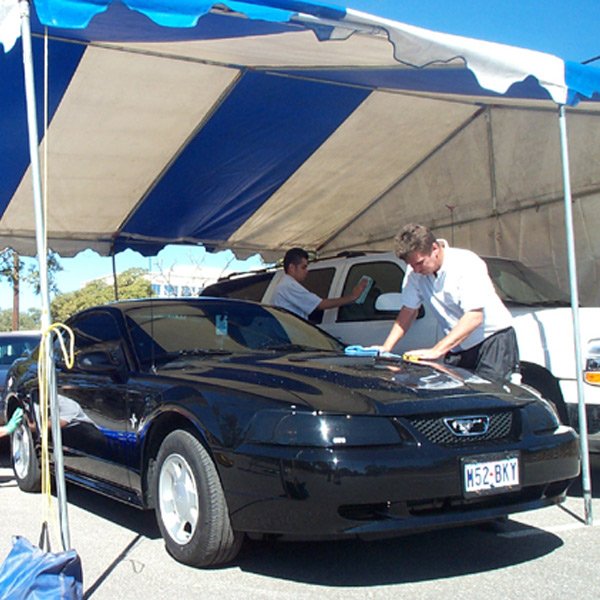 For over 50 years Detail Maters has been successfully removing overspray from vehicles with unparalleled customer service. Our process is simple, fast, efficient and remarkably scalable. We work on claims from 1 car to thousands. Our success can be attributed to 5 important things.
Rapid Response – Detail masters is usually able to get to your job site within 24 hours for an initial assessment. We usually remove the paint from one car first to analyze the paint consistency and the difficulty of removal. From there we will create a quote and instruct our crew on the necessary methods for removal at the specific job site.
Highly Trained Crew – The average experience of our crew is 10+ years. We form life long partnerships with our employees to insure the success of each job. These expert crew members have seen every type of paint on every type of car. No job is to difficult or too complicated for them to handle.
Onsite Claim Management – Detail Masters handles overspray claims entirely on site. This includes all the paperwork and scheduling. From start to finish our clients don't have to worry about a thing.
Innovative Techniques – Not only is our crew the most experienced in the industry but they are innovators as well. Our methods come from crew feedback and testing. We have our own removal solutions, treatments and methods unique to Detail Masters, many of which we invented.
Unparalleled Customer Service – Detail Masters focuses on customer satisfaction. "Detail" is in our name because we focus on every single square inch of vehicle paint to make sure the car is overspray free and we don't stop cleaning until our clients are 100% satisfied.
To learn more about Detail Masters legendary overspray removal service click here.