Inspection & Removal Prep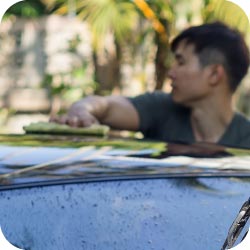 A Pre-Repair Inspection for each claimants vehicle is completed, documenting the vehicles condition prior to initiating the repairs. The claimants signature acknowledges the vehicles condition and provides authorization for repair.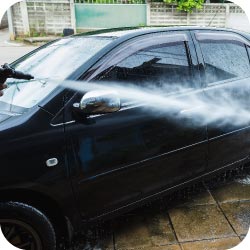 Pre-repair wash and prep removes all road grime and dirt providing the best surface to facilitate quality repairs.
Overspray Removal & Restoration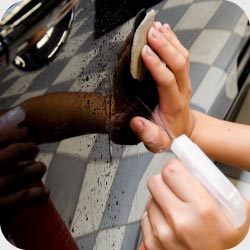 Using the appropriate overspray removal processes developed by Detail Masters, the technician removes the foreign contaminant with no damage to the surface. Specific cleaning and removal techniques are based on the type of finish and contaminants involved.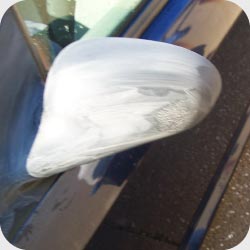 Surface and molding cleaning removes any residual overspray completing the removal process. Additionally Trim Restoration takes place in this phase where we restore plastic trim components affected by overspray.
Finishing & Final Approval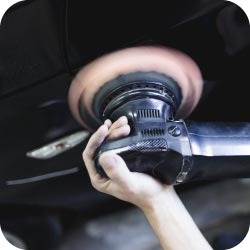 Finally, a polymer sealant is applied to protect the painted finish. Polishing revitalizes the paint finishes depth and clarity. Glass and chrome are polished as well.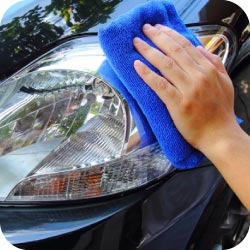 Owner Approval is accomplished on the final inspection with the Detail Masters' technician. A signed release of liability is obtained once the owner is satisfied. This document also serves as authorization for direct payment.