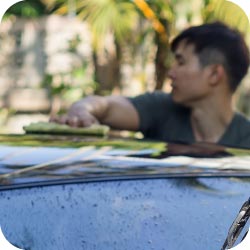 Whether paintless or conventional repairs are required, Detail Masters' estimation services are designed to provide each owner with an accurate estimate of the repairs necessary for their vehicle.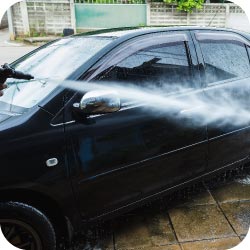 Pre-repair wash and prep removes all road grime and dirt providing the best surface to facilitate quality repairs. Each claimant's vehicle is then inspected, documenting the vehicle's condition prior to initiating the repairs. The claimant's signature acknowledges the vehicle's condition and provides authorization for repair.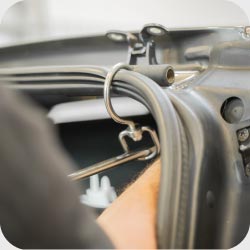 To facilitate repairs, each vehicle is dissembled as necessary to provide repair access to the damaged panels.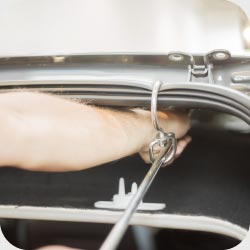 Using specialized tools, technicians repair each dent individually by gently massaging the damaged sheet metal upward until it is restored to its original pre-loss condition.
Finishing & Final Approval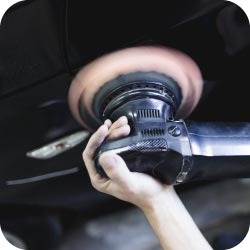 The finish application is a polymer sealant applied to protect the painted surfaces. Glass and chrome are polished prior to delivery and final inspection by the owner.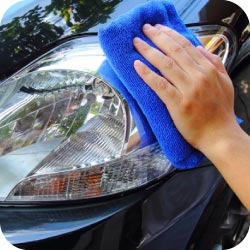 Owner approval is accomplished on the final inspection with the Detail Masters' technician. A signed release of liability is obtained once the owner is satisfied